Application / Call for NGOs
2023 Theme:
Reducing the impact of cost of living on
vulnerable families in Mauritius and Rodrigues.
We are looking for a project proposal from a community-based organisation for our next IBL on the Move event in 2023. Interested organisations are invited to submit their project proposal to the IBL on the Move 2023 committee by latest 14.11.2022 at 4 p.m. The main aim of the proposal should be to reduce the impact of cost of living on vulnerable families in Mauritius and Rodrigues, with any one of the broken-down objectives below:
Access to food and basic hygiene items, including diapers.
Food safety, including community garden initiatives.
Remedial teaching to children from vulnerable areas whose families are unable to afford tuitions/electronic material/internet to receive teaching via Zoom/tv (education, literacy, afterschool care education).
Improvement and/or securing housing conditions, targeting the homeless.
Protection of indebted families.
Provision of necessities like food, clothing and underwear, shoes, diapers.
Psychological support to vulnerable individuals and/or families (psychological distress, family support, mental health).
Organisation orientation: service, self-help, social support
Project proposals are limited to 1 per organisation.
An estimated budget of a of Rs 500,000 should be attached.
Format of proposal:
The proposal can be submitted using a Word document converted in PDF, a PowerPoint presentation, or a clip.
Each proposal should include the following:
Presentation of organisation including composition of committee and team.
Presentation of project, including:
a. Background and assessment of needs
b. Aims and objectives of the action.
c. Target population and/or targeted neighbourhood.
d. Expected results.
e. Activities.
f. Budget.
Proof of bank account to the name of the organisation.
Attention from the IBL on the Move Committee will be given to good practices and governance, ethics and proved experience at grassroot level of candidate organisations. The proposed project should structure the implementation of its action within a timeframe of a maximum of 30 months. Selected proposals will be presented to the IBL on the Move 2023 Committee in early January 2023 before final award is decided.
Deadline for submission: 14th November 2022 at Fondation Joseph Lagesse's office, IBL House, Caudan, Port-Louis, via the contact form below, or via email to [email protected] at latest 4 p.m.
Beneficiary NGOs from previous editions of IBL On The Move are not eligible for this proposal.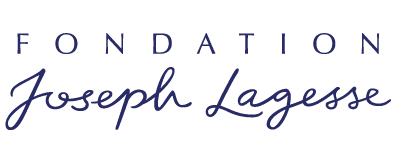 Created in 2005, the non-profit organization Joseph Lagesse Foundation is an initiative of IBL's Group Chief Executive Officer, Arnaud Lagesse.
The Foundation is committed to helping those who are most in need and gives priority to projects in 5 areas: the right to a decent home, health, social issues through the foundation's work on the ground, education and early childhood and environmental protection.
Convinced that the earlier the education of children is taken care of, the better their future and tomorrow's society will look, the Joseph Lagesse Foundation has always been committed to early childhood and education. Over the years, the organization has also specialized in the fight against social exclusion, achieving poverty reduction and community development. It also does its best to help and respond to requests from those who need health care that is often inaccessible because it is too expensive.