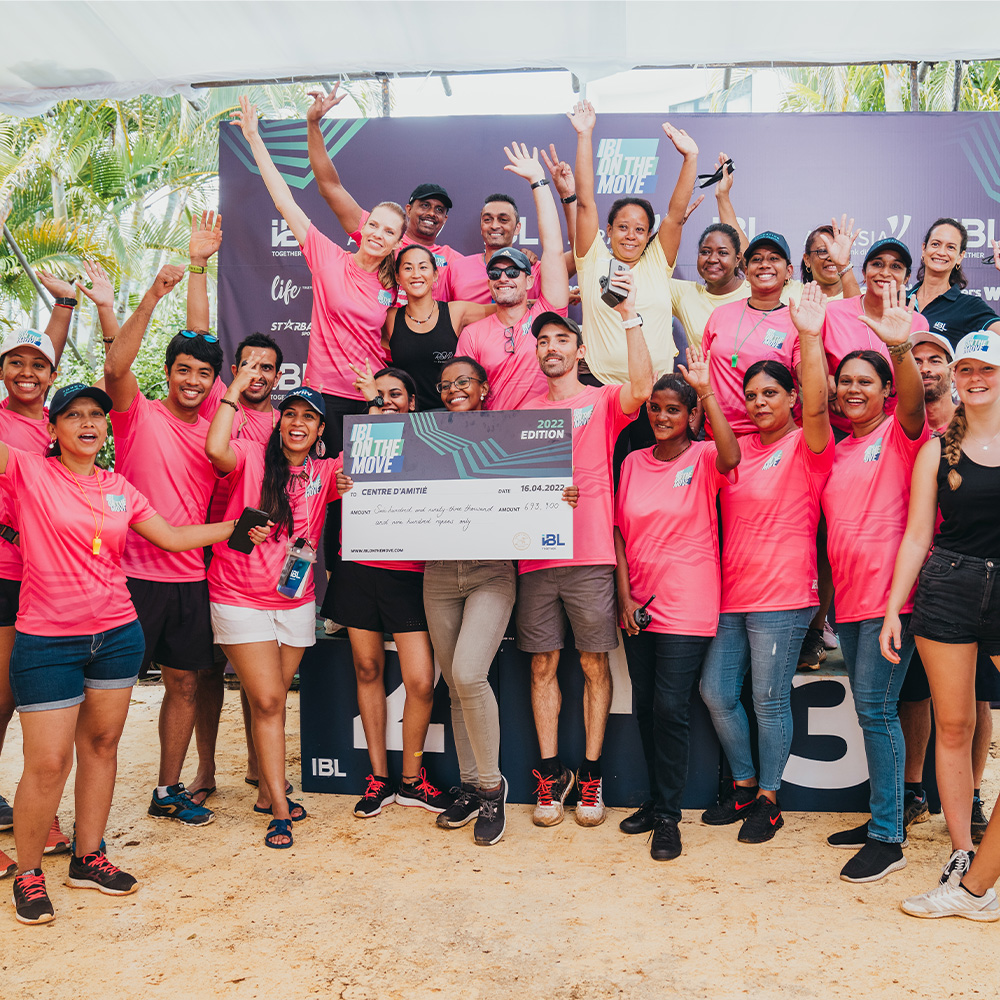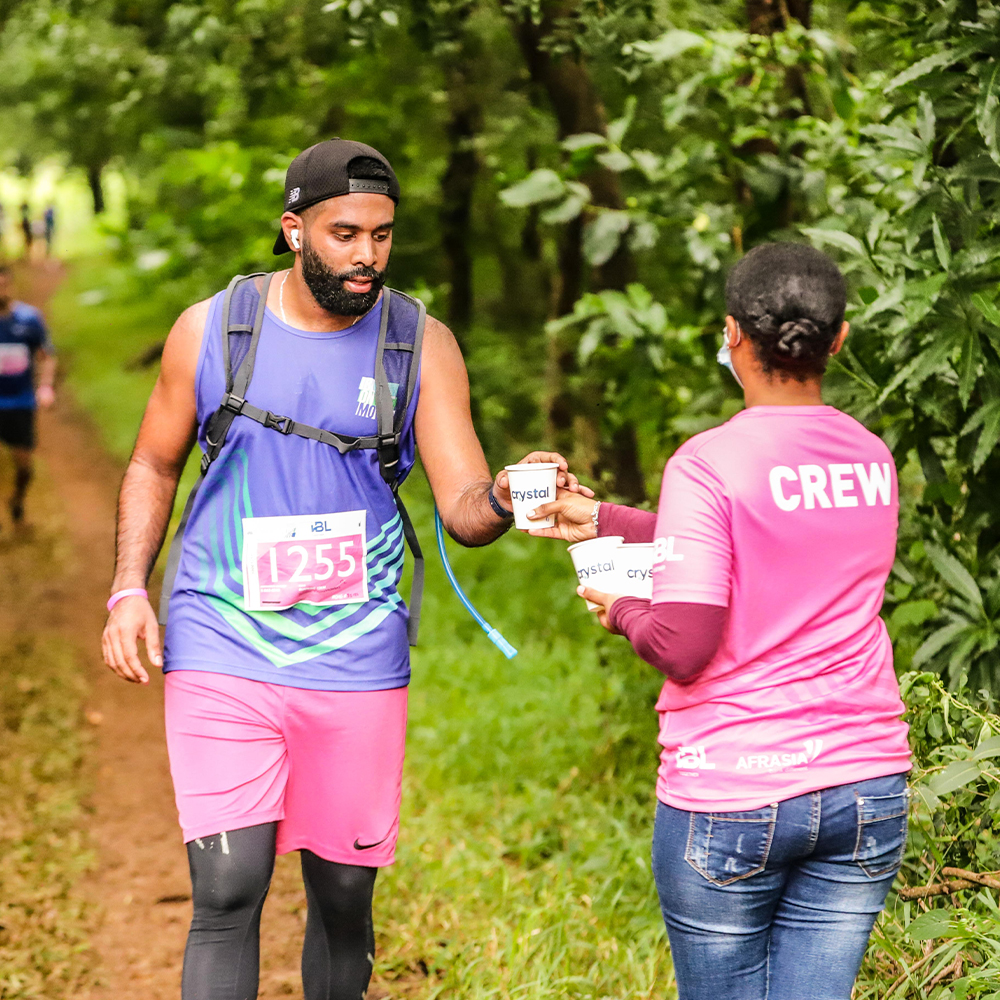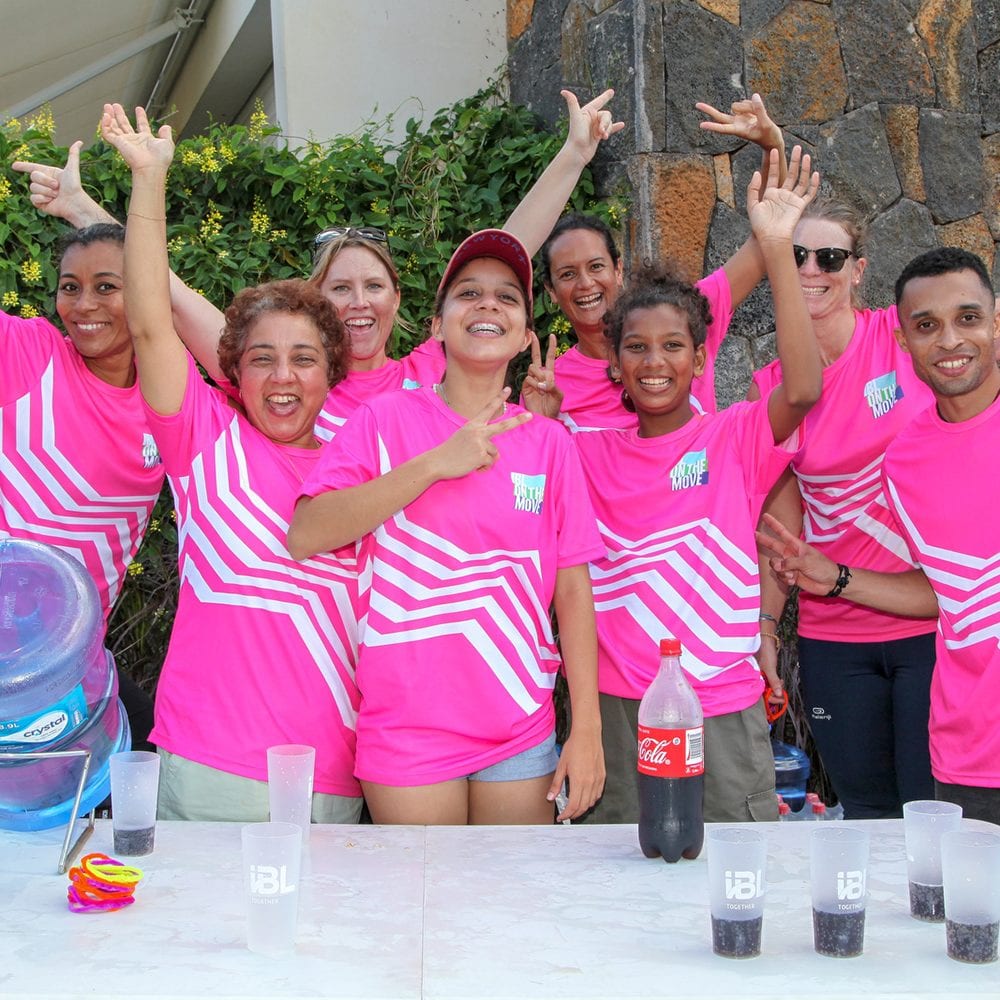 Our Story
Moving for a cause since 2013.
IBL on the Move started on 2 March 2013 under the name GML on the Move (before the amalgamation between GML and IBL). On that day, famous Mauritian athlete Yan de Maroussem led a tour around the island through five sports disciplines: kayaking, cycling, running, rollerblading, and skiing offshore. His achievement helped raise public awareness of a cause dear to Fondation Joseph Lagesse: "UN TOIT POUR HANTA". This first edition enabled a wonderful mobilization to give a house to a family living in extreme poverty. Today its members are well after moving into their new home in 2015.
The 2014 edition aimed to support four diabetic children through the association T1 DIAM'S and, more broadly, sensitize the public on the importance of healthy nutrition and regular physical activity. In 2015, the funds raised were donated to AMOUR SANS FRONTIÈRE for the renovation of their school as well as the purchase of medical equipment for their students with physical and/or mental disabilities. The following year, Fondation Joseph Lagesse accompanied the UNI-KIDZ association in its project for inclusive education for disabled children. In 2017, IBL on the Move supported the association BREAST CANCER CARE through the purchase of specific equipment and accessories for their cancer patients. Three doctors were also identified to perform several screening tests and two breast reconstructions over a 12-month period. In 2018, we supported association PASSERELLE in renovating a residential centre for vulnerable women. In 2019, our charity sports event helped raise funds for YOUNG SPIRIT ASSOCIATION who needed to purchase a house to host their children's activities. In 2020, we proudly supported TIPA to back the coaching and counselling of parents to become community facilitators, the set-up of two artistic events and the purchase of equipment for 200 children of two schools in Priority Education Zones. Two organizations were earmarked for the 2021 edition for their action to support vulnerable families impacted by the Covid-19 pandemic: THE GOOD SHOP and LES CUISINES SOLIDAIRES.
In 2022, after a call for proposals, the community-based association CENTRE D'AMITIÉ has been selected by the IBL on the Move committee for its action for extremely vulnerable children living with their families in Cité La Ferme, Bambous.
Joseph Lagesse Foundation
A charity organization created in 2005, Fondation Joseph Lagesse (FJL) is an initiative of IBL's Group CEO, Arnaud Lagesse.
The foundation is committed to reducing poverty sustainably by helping the most vulnerable families and communities. In addition to its Research & Evaluation Unit, it has set up three main programmes: the Empowerment programme, the Rapid Response programme, and the Literacy programme. It works closely with different companies operating in the nine clusters of IBL Group to initiate long-term social impact interventions, including capacity-building and empowerment of different target populations and age groups.
FJL has built its expertise and skills over 15 years. It is very active in two localities. It has initiated and implemented a major social housing project in Chemin Rail and it is running the Sainte Famille Pre-Primary School in Bois Marchand. Convinced that the earlier the education of children is taken care of, the better their future and tomorrow's society will look, FJL has always been committed to early childhood and parents' support. Over the years, the organization has also intervened in youth education and healthcare. It is now strengthening its community development initiatives.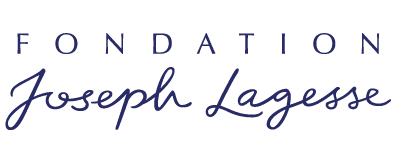 FONDATION JOSEPH LAGESSE
Ground Floor, IBL House
Caudan Waterfront
Port Louis
Mauritius
Tel: (230) 202-8001
Email: [email protected]