The Running 12KM is for made of 2 laps of the 6km track. A great challenge for runners, the track of 12km is on flat, sugar cane field roads. Run for the good cause with your friends and family.
The entry fee is MUR600, that will be entirely donated to the charitable organization.
Age restriction: accessible to everyone from 16 to 65 years old.
2 waterpoint at halfway.
The participant may take out an insurance cover for an additional fee of MUR305.
The participant must have read the waiver and release of liability as well as the event rules.
Start time: 8:00am. More info about race start modalities will be sent by email to each participants.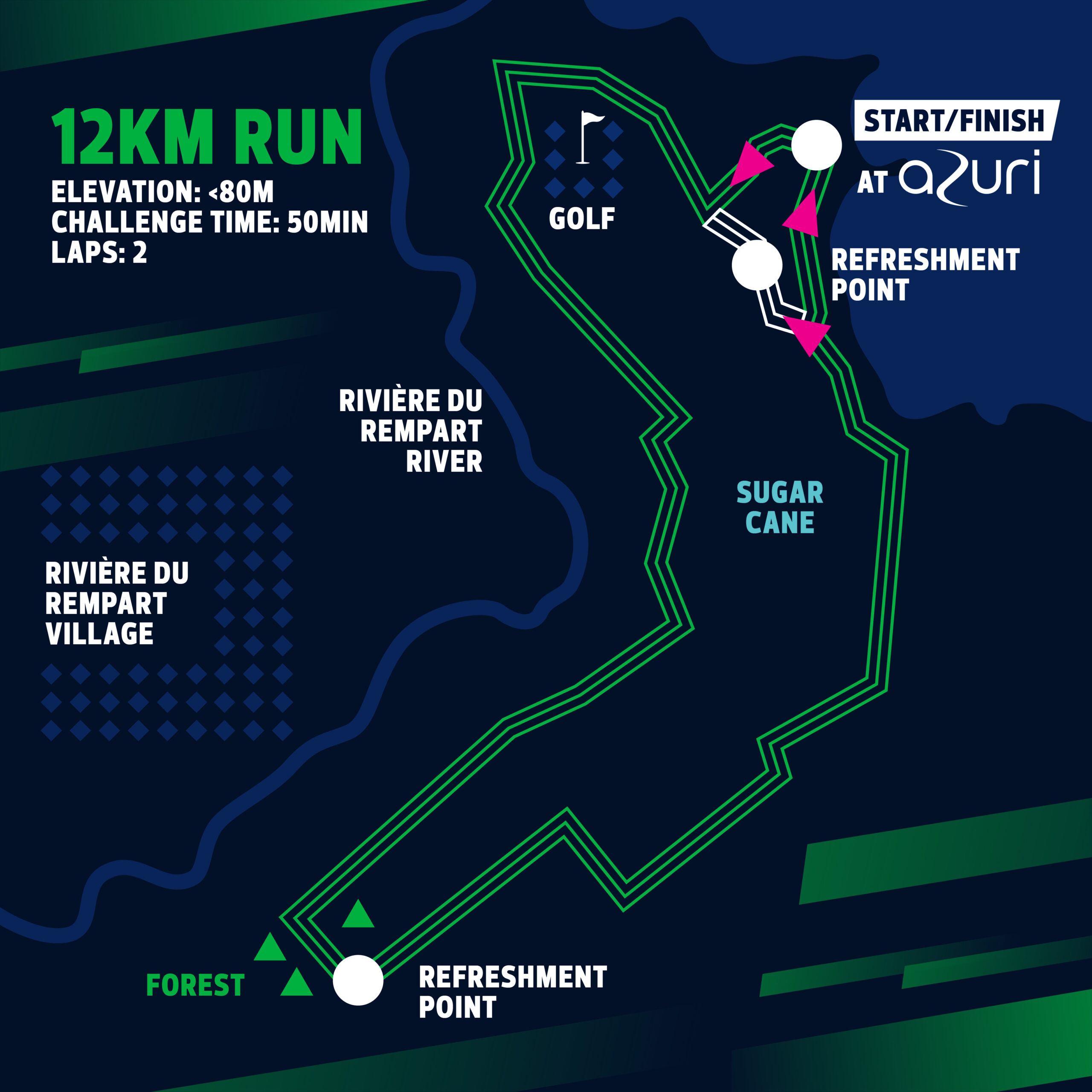 Rules, Logistics, Safety and Supporters