WHO WE ARE
On March 2, 2013, Yan de Maroussem, Mauritian athlete, adept at trail and endurance races, was the leader of a tour of the island made in 5 sports disciplines: kayaking, cycling, running, rollerblading and skiing offshore while raising public awareness of a cause dear to GML. Over the years, thanks to the partnership with The Fondation Joseph Lagesse, GML On The Move and later, IBL On The Move, have tirelessly aimed to encourage the practice of sport for good health, but especially to raise public awareness on the importance of self-giving.
The Fondation Joseph Lagesse is committed to helping the most disadvantaged and gives priority to its interventions in 5 areas: the right to decent housing, health, the social through the presence of the Foundation's team on the field and education with a priority for early childhood.
Thus, in 2013, GML On The Move enabled a wonderful mobilization to give a home to a family in need. Today this family is well, they moved into their new home in 2014. The 2014 edition aimed to support 4 diabetic children with the association T1 Diam's but also to sensitize the public on the importance of eating well and to practice a regular physical activity. In 2015 and 2016 respectively, the Foundation followed Amour Sans Frontière for the renovation of their school as well as the purchase of medical equipment for their students with a physical and / or mental disability and also the Uni-Kidz association in its project for inclusive education for otherwise capable children. In 2017, IBL On the Move helped support Breast Cancer Care through the purchase of specific equipment and accessories for their cancer patients. Three physicians were also identified to perform multiple screening tests over a 12-month period and two breast reconstructions.
FONDATION JOSEPH LAGESSE
The Fondation Joseph Lagesse is a non-profit organization, which has been in existence since 2005, thanks to IBL's Group Chief Executive Officer, Arnaud Lagesse, to act in the social, educational and environmental fields.
Convinced that the earlier the education of children is taken care of, the better their future and tomorrow's society will look, The Fondation Joseph Lagesse has always been committed to early childhood and education.
Over the years, The Fondation Joseph Lagesse has specialized in the fight against social exclusion, poverty reduction and community development.
The Fondation Joseph Lagesse also does its best to help and respond to requests from people who need health care that is often inaccessible because it is too expensive.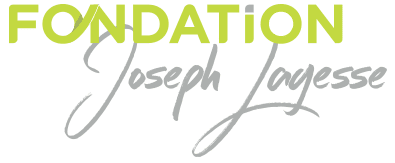 FONDATION JOSEPH LAGESSE
Ground Floor, IBL House
Caudan Waterfront
Port Louis
Mauritius
Tel: (230) 202-8001
Email: [email protected]