IBL ON THE MOVE IS BACK 3 MARCH!
Enjoy this sporting event with your friends and family, giving your time and energy for a good cause! Registration for IBL On The Move is open on iblonthemove.com until the 18th of February. Limited spots available, register now!
IBL ON THE MOVE HAS BEEN AROUND SINCE 2013
Inspired by Arnaud Lagesse's vision, IBL On The Move aims to promote the feeling of solidarity brought about by sporting events, in the hope of encouraging Mauritians to support charitable causes.
This approach gives each participant a chance to spend time with their family and friends, while at the same time supporting a good cause, thereby making a difference in the lives of Mauritians in need.
FUNDS 100% DONATED
PASSERELLE – UN ABRI POUR ELLES
Benefiting from the donations this year is our partner Passerelle, with its initiative 'Un Abri pour Elles'. The organisation will use the money to build a shelter for homeless women and their children, hence making the first step towards social reintegration.
The Joseph Lagesse Foundation will be overseeing the project.
"Even if official numbers do not exist, because no research has been conducted on the subject, we know that there are a lot of homeless women in Mauritius. We have at least seven requests a day from those seeking shelter, and for the time being, we can only accommodate half of these women. Thanks to IBL On The Move, we will soon be opening the first shelter for homeless women in Mauritius, that will house 30 to 40 people. At Passerelle, we like to think that when a door closes, another one opens…" – Mélanie Valère-Cicéron, President of Passerelle
If you wish, you can also make a donation here.
ALL ARE WELCOME
Young or old, casual Sunday runners or professionals, everyone will find what they are looking for!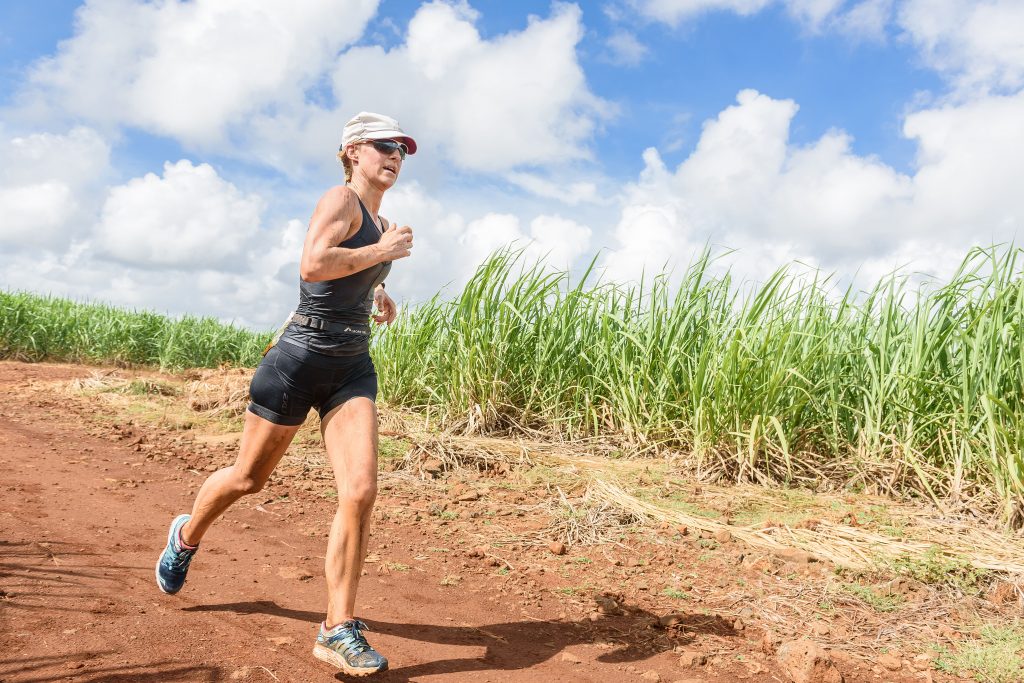 EMMA TYACK, WINNER OF LAST YEAR'S WOMEN'S TRIATHLON, PUTS HER MEDAL BACK INTO PLAY THIS SEASON.
After friends of hers competed in the event in 2015, Emma decided to try her luck the following year, competing in the Triathlon. And she loved it!
'IBL on the move is a great event, both for those who wish to compete in a team or alone in one discipline. The distance and terrain are not difficult to progress to, even doing the whole Triathlon!' – Emma Tyack
Additionally, Emma highlights the importance of a successful organisation, which she says is, 'what sets this event apart'.
'The venue is a perfect setting with all the facilities to entertain the spectators and keep a lively atmosphere to encourage the participants.'
The Venners participated as a family last year:
'My husband, my son, my sister, my nephew, and I, participated in the 6Km trail race last year. We didn't really go for the win but more so to spend time together as a family. And we had an amazing time! Not only was the circuit nice and child-friendly, the event itself was also lots of fun! We were so happy that we decided to come back again this year.' – Diane Venners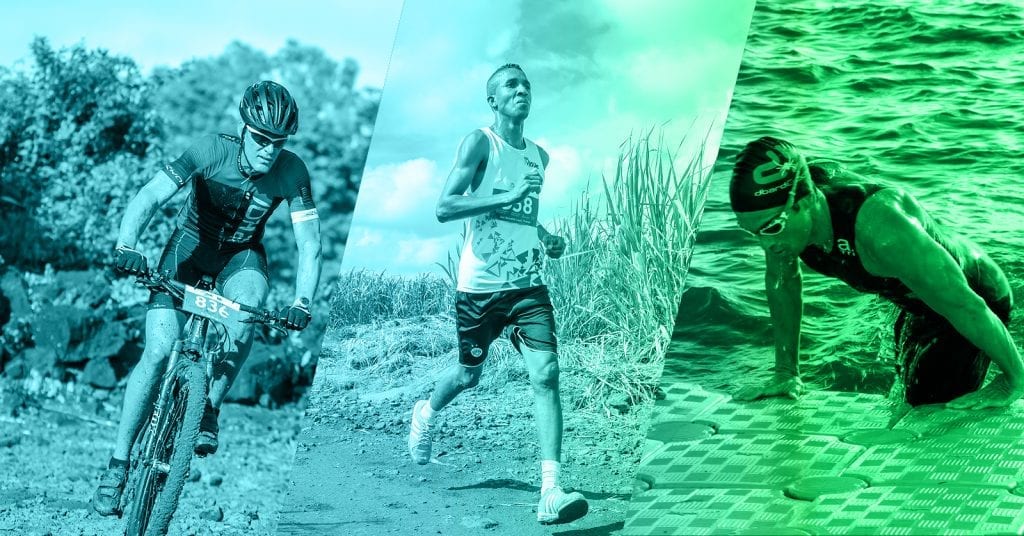 DISCIPLINES
The three sporting disciplines on offer – trail running, mountain biking, and swimming –, are now separated into three categories: Solo, Relay, and Triathlon.
Solo racing includes one of three of the following activities: 40 Km Mountain Biking and 6 or 12 Km Trail Running. For Relay and Triathlon, the circuit is the same: Swimming (750 m), Mountain Biking (20 Km) and Trail Running (6 Km). While Triathlon is a one-man job, Relay is a team effort, in which three people individually perform in one of the three disciplines listed above. Click here for more information on the different races.
Register before 18 February 2018!
SEE YOU SOON!